Overview
JM Engineering has been built on the ethos of exemplary and innovative service, which has been part of its core ideology since its inception in 2001. It was founded by Managing Director, Janusz Wiertlewski, who remains in touch with all facets of the company.
Since our humble beginnings JM Engineering has grown to become a multidisciplinary engineering and management company which brings innovative solutions to the food, beverage, pharmaceutical, chemical, manufacturing and environmental industries.
Our strong focus on personalised service has allowed us to develop lasting relationships with a diverse range of clients and build a portfolio which reflects our ability and experience across the multiple sectors that we operate in.
We are able to provide a range of services that make ideas a reality; from the design, manufacturing and commissioning of bespoke process projects, through to supplying JeM Mixers, along with providing specialist fabrication and machining services.
We are a Sydney based engineering company, which over the past decade has seen installed references span worldwide.
---
Community
JM Engineering aims to leave a legacy of understanding and mutual respect within both the community we operate in and abroad. We are committed to supporting a great range of community programmes through sponsorship of the following organisations;
Youth Off The Streets
Youth Off The Streets is a non-denominational community organisation working for young people aged 12-21 who are facing challenges of homelessness, drug and alcohol dependency, exclusion from school, neglect and abuse. We support these young people as they work to turn their lives around and overcome immense personal traumas such as neglect and physical, psychological and emotional abuse. To learn more, please follow the hyperlink below:

Camp Quality
Camp Quality, one of Australia's best loved children's charities, is committed to bringing fun therapy to children living with cancer and their families. We believe in improving the quality of life for children living with cancer and their families through unrelenting optimism and the healing power of laughter. Our fun therapy creates a supportive environment full of fun and understanding. To learn more, please follow the hyperlink below: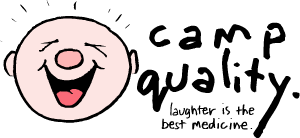 ---
Health, Safety, Environment
JM Engineering recognises the importance of Health Safety Environment and therefore our vision is simple – to provide a work environment free from harm and which is supported by a culture that places the safety of people and the protection of environment as a priority.
We strive to achieve this through:
A commitment to the safety and well-being of all employees, contractors and clients through regular review of all risk management principles in all core activities including the prevention of pollution.
A continual development of improvement in Health Safety Environment performance through strategic planning.
A proactive hazard identification, risk assessment, risk management and safety in design.
JM Engineering Health Safety Environment Policy is available for download here.